Good Friday morning to you! This year is flying by. Does anyone else think that? I was chit chatting with a few of the mothers in the pick up line at school and this was the topic of our conversation the other day. As the kids get older, the faster time seems to go. It's nuts really.

It's funny because when I was younger I couldn't wait to be an adult and have a family and kids (what was I thinking???!! Lol) and now, I just want time to slow down. Jacob is going to be

eight in June…
EIGHT
…
8
…1,2,3,4,5,6,7,….
...8
How the heck did that happen? Seriously.
And Easter just crept up on me this year. Slow down. Seriously.
Speaking of Easter. Here's a last minute recipe for you to bring to your Easter get together. I actually made these cupcakes last year and totally forgot to blog about them.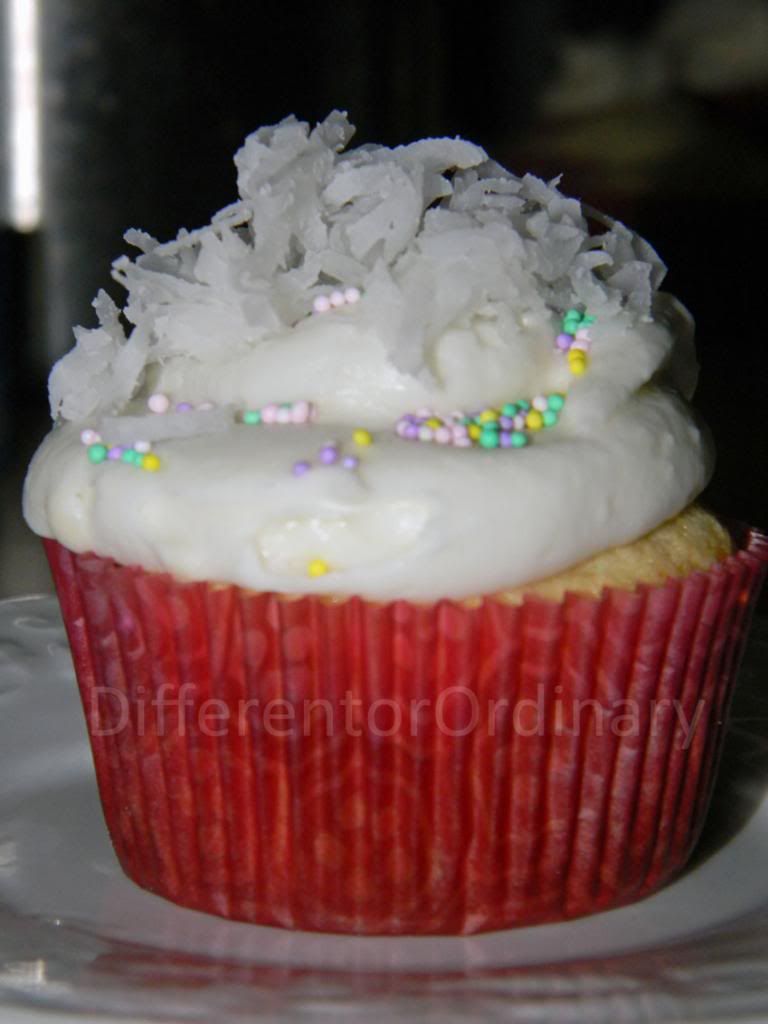 Coconut cupcakes
1 1/2 cups butter, softened
2 1/3 cups sugar
6 eggs, separated
3 3/4 cups flour
1 1/2 tsp. baking powder
1/2 tsp salt
1 tsp vanilla extract
1 tsp coconut extract
Cream cheese frosting, recipe found
here
Coconut for garnish
Preheat oven to
350°. Line a pan with 24 cupcake liners.
In a separate bowl combine flour, baking powder, and salt. Set aside
In a mixing bowl, combine butter and cups of sugar; beat until fluffy. Add egg yolks one at a time, beating after each. Add the flour mix to the butter mix. Beat alternately with the milk. Beat in extracts
In a separate bowl, beat egg whiles until soft peaks form.
Add remaining sugar a little at a time until stiff peaks form. Fold into cake mixture.
Spoon evenly into prepared cupcake liners. Bake for 15-20 or until a toothpick inserted in the center comes out clean. Cool completely before frosting.
Frost cupcakes with cream cheese frosting or frosting of your choice. Instead of vanilla extract in the recipe I added coconut extract and topped each cupcake with
a sprinkle of coconut and pastel sprinkles.
Well now that you have your dessert, you're ready to go celebrate. I hope you all have a fantastic weekend and Easter celebration. See you Monday!