Morning! I've been good with blogging this week. I've been on a creative roll this week. I keep meaning to cook up something
yummy but I've been on a creative roll this week. I love cooking but I hope this creative streak continues. I've been addicted to digital scrapbooking lately, so rather than just do the digital version of project life, I thought I'd try out making a layout or two. This layout I'm sharing today is how I believe that everything happens for a reason, my questioning as to why it's taken me until 30 to figure a lot of stuff out, and how from this point on I need to just jump at every opportunity that is handed to me. Also to just be myself.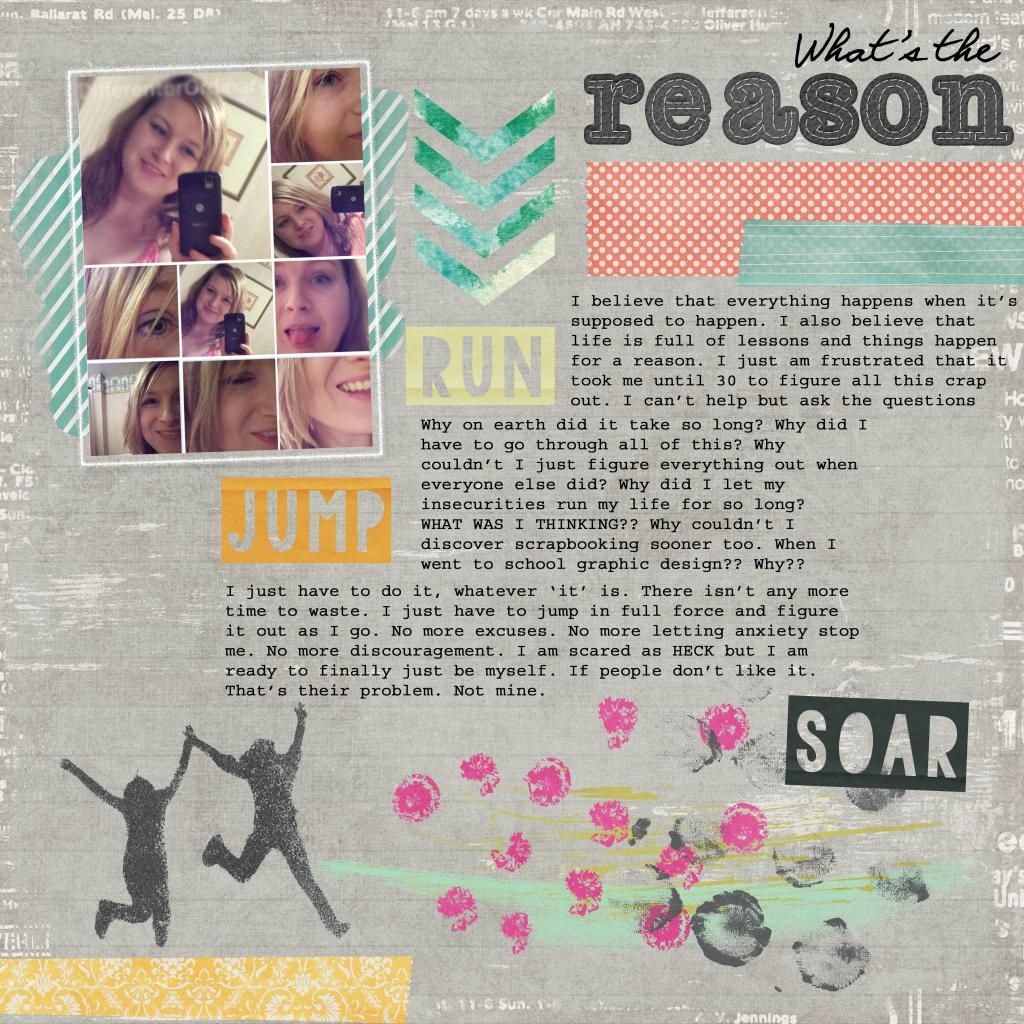 Yeah. There is a lot going on word wise, but if you read it, it all ties in together. It's amazing how a few experiences, and sentences can change your entire thinking and outlook. I guess you have to be at that point where you know things need to change for anything to make a bit of sense. It's been a crazy ride for sure. I wish I was comfortable enough to explain everything as a whole rather than be vague about things but there is so much going on.
Maybe one day. That would be a series of epic post though. LOL. All I know is that I am coming out of this the person that I have always wanted to be. I can't snap my fingers and change things in an instant, but I am on the right track. I KNOW I will get to where I want to be.