Hey! Okay, so it seems as though once a week is all the time I have to fit in blogging. So far things have been going well at work. Sales is definitely not something I want to for the rest of my life or even as a career, but it really great to be able to interact with customers face to face. I love that aspect of it…selling on the other hand…we'll see how it goes. I'm not a pushy or persuasive person, so that may catch up to me. So far, if I notice someone looking at a particular item I'll approach them and tell them a little bit about it (thank goodness we carry iPads! So we can check the details). Then I ask if they want it.
(not in those words). I don't really "sell". That might catch up to me…a few couples actually complimented me on that approach. They were
grateful I didn't try to "sell" them something that they didn't want.
We'll see how it goes…
Today was a busy day. Because I am a transfer student I had to attend a workshop at the school I am going to. It consisted of a very dry professor explaining how to register for classes, how to read our degree audit, went over a map of the campus…then we had to go for placement testing. Let's just say…had I known I was going to take a test…math nonetheless…I would have studied my hiney off. Eeek.
Remember what I said about math and me? Not a good mix…rather than start at the bottom AGAIN. I will be taking the test again in 4 months and studying my butt off. It's weird, because I understand it in the moment but it doesn't stick. I guess I'm going to have to do math every day until I graduate.
You know what else? When I was going over my degree audit with an advisor, I realized A Business degree requires lots of math. How did I not realize this before? WHAT WAS I THINKING! Since untangling my sprial of confusion I vowed if I ever go back to school I am NOT ALLOWED TO CHANGE MY MAJOR. Whatever I pick. I'm sticking to it. So I'm stuck. Maybe this is some sort of sign. I guess I have no choice but to accept the challenge. I think I like stressing myself out. Lol.
On a good note: No one can accuse me of avoiding something I don't like anymore. Just in the past few months I have been thrown so far out of my comfort zone it's almost funny. Almost. No more taking the safe route.
This brings me to this: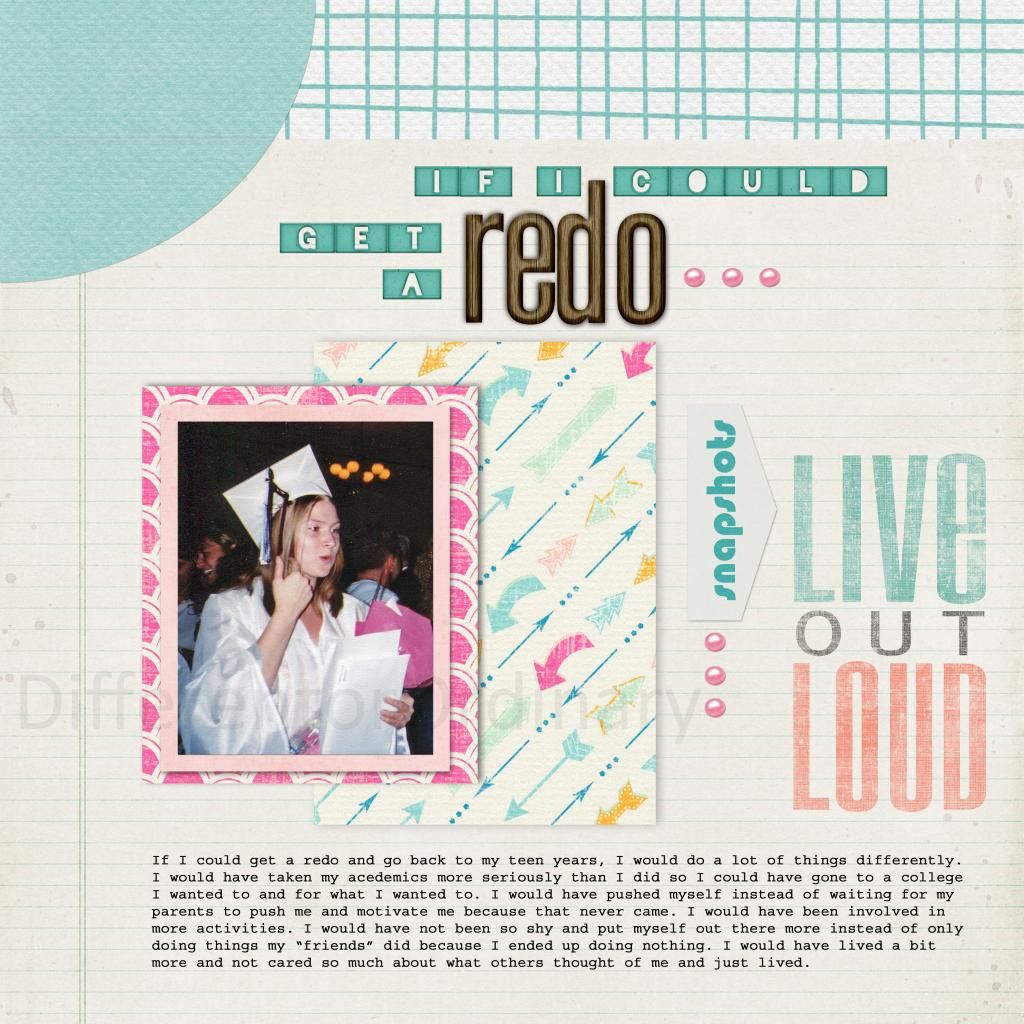 Oh how I wish I could get a redo of my high school years. I would do so many things differently. The first thing I would do is take my academics more seriously than I did because they are oh so very important in determining your starting point for entering the real world. I didn't know that back then. So kids. Or whoever.
TAKE HIGH SCHOOL SERIOUSLY!
The other thing for me that I would change is I would learn to motivate myself and not wait around for my parents to motivate me to do well. So another lesson:
Kids, if your parents are pains in the butts and make you do your homework. You are lucky because they only want what is best for you. You may not realize it now, but they do. If you don't have a good support system. It's going to be a bit harder, but learn from me - you have the ability to motivate yourself. Whatever YOU want. YOU can get. You don't have to wait around for someone to give you that kick.
It's not going to be easy and I have hit a few snags - well, more than a few and still encountering them - but I am ready to prove a lot of people wrong.
Well, that's it for the lecture. I hope you all have had a fantastic week!